Profile of Mr. Saurabh Jain
Fun2Do Labs – EdTech Startup
Saurabh Jain is the founder of Fun2Do Labs
Fun2Do Labs believes in the motto — 'Happy Kids, Learn More!'.
Fun2Do Labs is pioneering research into 'Transmedia Education'.
ADIF (Alliance of Digital India Foundation)
Head – Strategy and Alliances, ADIF
Member, Executive Council, ADIF
Paytm
Saurabh is Ex-Vice President at Paytm
He was heading the 'Paytm – Build for India' program
He had an active role in startup products, developer relations and social impact within Paytm
Saurabh was also managed the relationships with various industry bodies including NASSCOM, CII, FICCI, PHDCCI, ASSOCHAM, TiE, etc
Saurabh is a Chartered Accountant with a keen interest in technology. Saurabh has authored 2 books on mobile application technology. He wrote 'Mobile Phone Programming', which was India's first book on mobile app programming. The book was published in 2003 and was a technical book on J2ME technology.
He is the inventor of PERSONAL PERSISTENT MESSAGING SYSTEM (PPMS) and NEURO SYMBOLIC NETWORK GENERATION AND EXECUTION SYSTEM for which he had got provisional patents.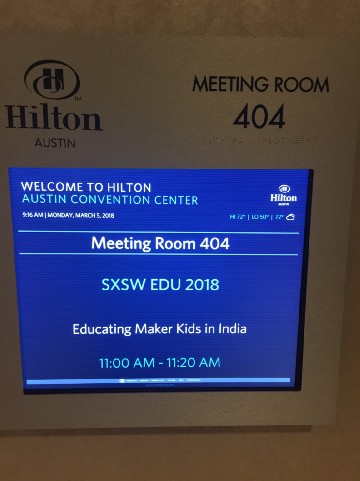 Saurabh has been a speaker/involved at following events/places :
Global Events :
SPEAKER & MEETUP HOST: SXSW 2019 at Austin, USA
SPEAKER: SXSW Edu 2018 at Austin, USA
SPEAKER: BlackBerry Jam Europe held in Amsterdam in 2013
SPEAKER: BlackBerry Jam Asia held in Hong Kong in 2013
SPEAKER: BlackBerry Developer Community Event in Singapore
Indian Events :
SPEAKER at Government Startup Events: Major startup events and webinars by governments of Rajasthan, UP, Uttarakhand, Kerala, Gujarat, Goa, Telangana, etc
SPEAKER in various events of NASSCOM, FICCI, CII, ASSOCHAM, PHDCCI, TiE, etc
SPEAKER at UN Events: UNESCO MGIEP TECH 2017 education conference in Vizag and UN Global Compact events in Hyderabad and Mumbai in 2019
MAIN ORGANISER of Paytm – Build for India meetups in Delhi and Bangalore which have had a huge response from the audience
MAIN ORGANISER of following big hackathons: BlackBerry Jam Hackathon in 2012, NASSCOM's Paytm – Women in Technology Hackathon in 2018, Paytm — Build for India Hackathon at IIT Delhi
MEMBER ORGANISING COMMITTEE: NASSCOM Annual Technology Conference (NATC) for 2018, 2019, 2020 and 2021
JUDGE: NATC AI Hackathon 2017
JUDGE: TATA Crucible Hackathon (West Zone finals) organized by Tata Group
KEYNOTE SPEAKER at Henkel X (Startup Event by Henkel)
YourStory.com's Big Startup Event
Many other big conferences…
Events/Webinars at IITs (KEYNOTE SPEAKER / SPEAKER) :
IIT Delhi
IIT Roorkee
IIT Madras
IIT Bombay
IIT Patna
IIT Mandi
IIT Gandhinagar
IIT Guwahati
Events at IIMs (KEYNOTE SPEAKER / SPEAKER / JUDGE) :
IIM Ahmedabad
IIM Lucknow
IIM Visakhapatnam
IIM Rohtak
IIM Kashipur
Events/Webinars at Delhi University (KEYNOTE SPEAKER / SPEAKER / JUDGE) :
SRCC
St. Stephens
Miranda House
Jesus & Mary College
Kirori Mal College
Law Faculty at Delhi University
Shaheed Bhagat Singh College
ARSD
Many others…
Other Institutions of prominence (KEYNOTE SPEAKER / SPEAKER / JUDGE) :
BITS, Pilani
Delhi Technological University
NIT, Rourkela
ISB, Mohali
NSIT, Delhi
Shaheed Sukhdev College of Business Studies, Delhi
Lal Bahadur Shastri Institute of Management, Delhi
Symbiosis, Pune
NMIMS, Mumbai and Bangalore
Thapar Institute of Engineering And Technology, Patiala, Punjab
Jamia Millia Islamia University, Delhi
Jamia Hamdard University, Delhi
JK Lakshmipat University and Manipal University, Jaipur
Amity University at Noida, Gwalior, Raipur
Vellore Institute of Technology, Vellore
SRM, Chennai
Shiv Nadar University
Naropa Fellowship, Leh
Galgotia, Greater Noida
Many more…
Technology and Startup Community Leader
Member of National Expert Advisory Committee (NEAC) on Innovation, Incubation, and Technology Entrepreneurship, Department of Science and Technology, Government of India
National Events Co-Chair, National Executive Board, Young Leader's Council of All India Management Association (AIMA)
Charter Member of TiE
Ex-Member of the NASSCOM Product Council
Mentor NASSCOM DeepTech Club
His profile has been included in 'Inspiring Entrepreneurs of India' book by The Economic Times
Leading Delhi chapter of Amazon Web Services (AWS) developer community as a volunteer
Leading Delhi chapter of Twitter's developer community as a volunteer
Have led the India chapter of BlackBerry's developer community as a volunteer in 2012–13
'BlackBerry Elite' by BlackBerry
'Nokia Developer Champion' by Nokia
Many more…
Social Impact
Founder of Fun2Do Labs – Open Education Project
Founder of OpenClass: An initiative to bridge the gap between industry and academia
Have adopted a government school in collaboration with Akshay Patra Foundation in Mathura district of Uttar Pradesh
He has also been selected as an 'Indian Leader for Social Sector' by ILSS.
Hobbies
Online Media Articles
Social Media and Internet Presence